It's no secret that as a lingering effect of the pandemic, Australian businesses are now faced with extremely fierce competition for skilled workers across multiple sectors that are most reliant on overseas workers, such as healthcare, retail, construction, and obviously, hospitality, which has been one of the hardest hit sectors across the country. 
There's a huge gap between skilled workers (most of them are temporary visa holders) and total job vacancies (nearly 500,000 jobs*) that needs to be filled in the upcoming weeks to combat the service demand surge, as restrictions get further lifted and Australia's largest cities come back to life after lockdowns. Still, things aren't crystal clear as the Australian Government has just delayed border reopening for temporary visa holders, skilled workers, backpackers and international students, due to the new COVID-19 variant, Omicron. But one thing is clear – the reopening of international borders would be the most feasible solution to eradicate this labour shortage and boost the overall economy. 
When the busiest season is just around the corner, it's essential that we get fully prepared with well-trained staff. While we wait for the border to be reopened to welcome back international workers, start planning for initiatives to stand out from your peers in this fierce war for talent.  
Tips on talent acquisition 
Prioritise your laid-off staff   
When it comes to prioritised candidates, look no further than your ex-employees whom you had no choice but to let go of or furlough due to the ceased business during COVID-19 lockdowns.  
Before putting up any hiring ads, talk to your list of laid off workers first and provide them with their original or promoted roles at your venue. This not only shows your recognition of their hospitality knowledge and skills, but also demonstrates your care, trust and commitment to them. At the end of the day, you can form a better working environment, solid employment reputation, fantastic venue experience and therefore, happier and returning customers. Everybody wins.
Streamline the hiring process
Hospitality workers are seeking opportunities that they can start work quickly and easily – it's critical that hiring managers do their best to remove friction and streamline the overall hiring process, while validating the mandatory requirements such as COVID-19 vaccinations, testing, etc. Hiring efficiency is the key in an industry with such high volatility. When they tick all the boxes, you should make the rest easier and faster for them to hit the ground running, just in time for the buzzing days.
Competitive hourly wage, obviously
The current job market in the hospitality industry has been ultra-competitive. The easiest way to understand the market is to do your own research. A higher hourly rate has been one of the key determinants of people's choice over employers. What's more, it can also improve the possibility of retaining your seasonal staff for longer periods, eventually saving yourself time on recruiting staff for the next festive season.  
Then the problem is – how much should you pay to fill this gap? 
Look into mainstream job boards such as Seek, Indeed, Jora, and employer research platforms such as Glassdoor, to understand what your competitors are offering (in terms of the hourly rate, perks and benefits, etc.), and more importantly, what your future workers like or dislike regarding their previous or current jobs. Combining your research findings, you will have a higher chance to stand out from your peers by offering a competitive rate while wisely managing overall spending during the busiest season of the year. 
Social media is your best ally
The value of social media platforms cannot be over-stressed. Make sure to add socials into your marketing and communications strategy to lift your brand imagery in the industry, increase brand awareness and audience engagement, thereby attracting your potential staff who are active on these channels. 
Things to consider for your staffing strategy via socials: 
Share career highlights, stories to inspire and resonate

 

Leverage impactful imagery and videos to attract attention

 

Demonstrate team building + enrichment content to engage

 

Reaffirm your mission, vision and values to provide a purpose

 
And so much more. Leveraging the power of words to expand your digital presence can be super powerful when used properly. 
Leverage employee referrals
You could also lean on your existing staff referrals, which might be a very much better and efficient way to fill current vacancies at work. Providing exciting referral programs to incentivise your people to spread the word out there. As frontline workers in the industry, your employees may find it much easier to find qualified candidates to fill in the gap, through word of mouth and industry network.  Moreover, the candidates screened and referred to by your staff may even be more reliable and trustworthy than online recruitment, eventually saving you time during the hiring process. 
Perks and incentives with a 'wow'
There are multiple options when it comes to staff perks and incentives in the hospitality industry, the most common types include: 
Freebies.

Such as gift cards, vouchers, such as gym memberships, concert tickets.

 

Free meals:

 Free food during shifts, or staff drinks at the end of the night, etc.

 

Staff Discounts.

 special offers, discounts or vouchers to reward your staff.

 
Now it's more important than ever to think out of the box and come up with some creative and unconventional ways to reward and delight your staff with surprises, that might 'wow' them: 
Special award:

Things like n

aming a menu item after an all-star staff, making them feel special and valued.

Flexible leisure: 

Tailor-make travel & leisure packages that suit them the most. Remember to make it a memorable one.

 

Team bonuses:

 Pairing staff from different teams and incentivise them via team-based bonuses. Think creatively!

 
And so much more – The sky's the limit. The essence is to show that you genuinely care about your staff in more than one way and want to grow and evolve with them in the future.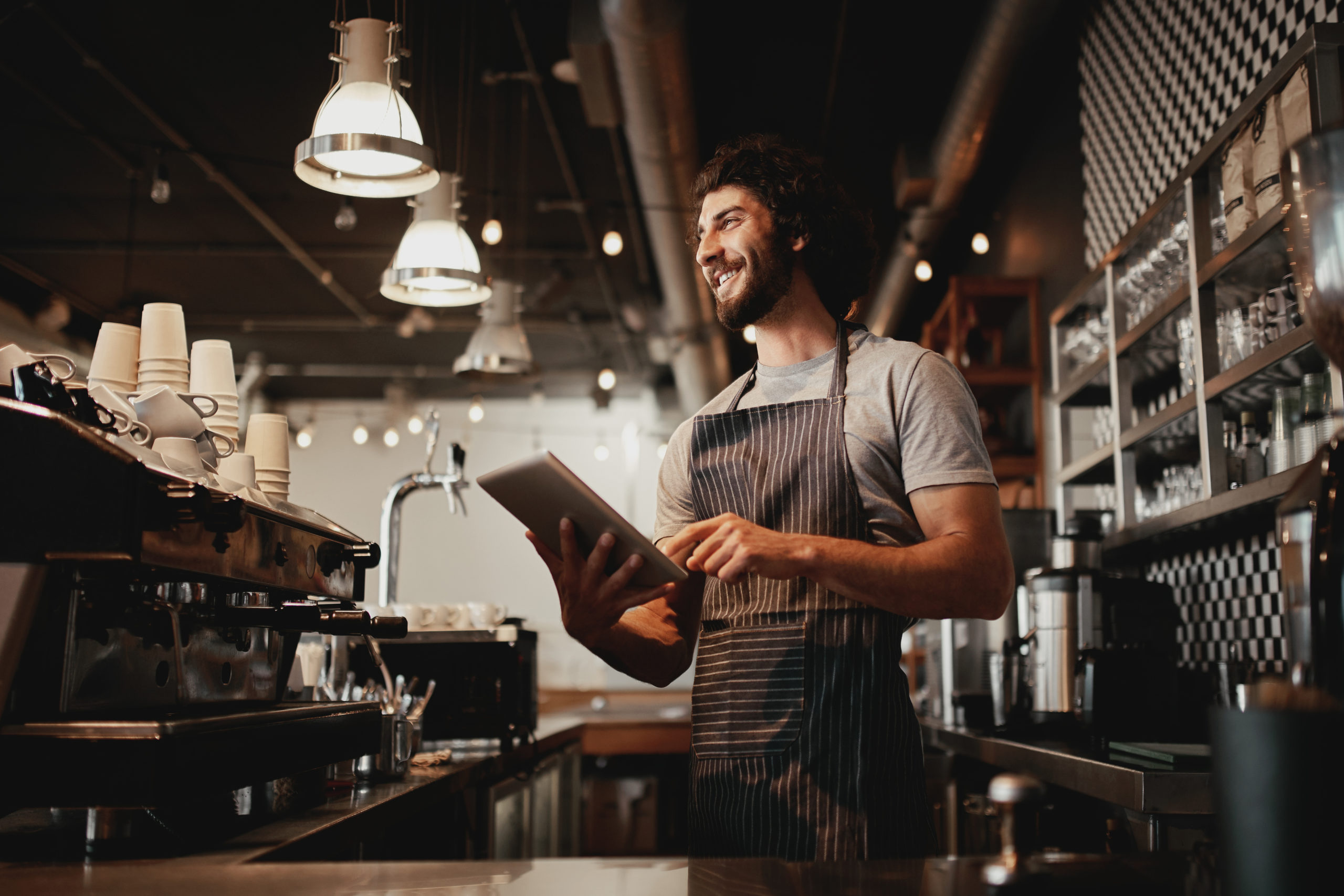 It's all about retaining 

staff
Onboarding is the key
The importance of a positive onboarding experience can never be overrated to retain and engage with your staff. Festive seasons can be really exhausting for everyone. It's pivotal to walk your staff through it all in a streamlined, simplified and standardised way, which can be done from anywhere that suits them most. 
Once onboarding is done, venues should then provide complimentary training workshops and upskilling courses to fully equip your staff with the knowledge and skills to handle the buzzing venues during the busiest season across the country. 
Cultivate the culture that you're proud of
Offering a sense of purpose can be an effective approach to reduce staff turnover, which proves to be a common problem in the hospitality industry as most hospo workers are working part-time. Now more than ever, people would choose to work for an employer that is able to clearly articulate its mission, mission and values – Put simply, the reason for being. It's all about creating a workplace, an environment, a culture that you're proud of living for on a daily basis.
No matter the season, cultivating the right culture and retaining the right staff are essential to future growth at your venue. And do remember that people are always your greatest asset. According to research by Gallup, engaged staff can improve productivity by an impressive 21%, decreasing turnover rate by 65% and lift profitability by 22%. Get the team culture right, provide a positive experience, then you will have a happier workforce to help keep your customers coming back.
Employee engagement is critical 
It's extremely important to get your staff involved, use their ideas and inputs in your venue's daily operations, which will eventually make them feel valued, wanted and important.   
There are multiple ways to lift engagement with your skilled workers, through facilitating activities such as industry networking events, upskilling workshops, training sessions, tradeshows, to encourage learning and career progression. This type of engagement can also give them the opportunity to identify within the industry with a sense of purpose. Moreover, regular employee incentives that are performance based (but remember not to set up unrealistic expectations) could further encourage them to work with greater vigour.  
Flexibility matters a lot
The past year and a half have forced almost everyone into nothing but standard working arrangements, with countless hospitality workers being laid off due to harsh lockdowns.  
Ensuring that communication flows between management and frontline staff is the key – leverage the right tools such as Messenger, Skype, Whatsapp or Slack to make sure that key information will be communicated in a timely manner to manage shifts internally in the team, while maintaining the level of flexibility of their working schedules. 
To further motivate your staff, venue operators can also offer flexibility for staff to choose their desired sections, tables, events and shifts when situation allows. This will further lift their morale so they can deliver their services better, which will in turn bring better customer experience, increased productivity and profit. 
Invest in technology
One of the biggest lessons learned from this pandemic was that technological advancement is 100% essential to our professional and personal lives. Nowadays people are relying heavily on technologies in all aspects of their lives, and it is pivotal to apply the right tech to your venue, for smarter, smoother operations and delivery of services. 
And the tech trend seems to be here to stay to form the future 'norm' – it's time to equip your venues and employees appropriately with the most advanced solution for both front and back houses of your venues that can be fully tailored to suit your needs, to increase improve accuracy, optimise efficiency and help your employees deliver to your customers every time. 
Look no further than the market leaders – Established in 1987, H&L POS has been at the forefront of technology in the hospitality and food and beverage industry for the past 34 years. We provide Point of Sale with extensive Back of House, and a fully integrated suite of hospitality solutions. The intuitive and customer-centric approach behind our innovative products is why so many venues choose H&L, many of which are industry leaders and multi-award winners. Whether you have a hotel, pub, restaurant, club, bar, nightclub, or retail liquor outlet, our fully customisable POS solutions can cater to your needs perfectly.
As hospitality people at heart, H&L understands the critical requirements for each food and beverage operation. We have staff in every state of Australia providing direction and advice as you grow and as technology changes. As always, remember that we are here to assist your business in any way possible. Call us at 1800 778 340, fill out the Contact Form, or email sales@hlpos.com to discuss your venue's needs.