The hospitality industry is developing at a breakneck pace, making it nearly impossible to keep up with all of the latest hotel, travel, and hotel management trends. It is very much a tendency to talk about hotel industry trends, try to predict them, and try to foretell the future. The future of the hotel and hospitality industries is a hot topic, and there are various ways to succeed.
In general, hotel industry or hospitality trends examine new consumer behavior, new technology, and new business theories, all of which are fueled by the first two factors. However, it is sometimes the case that the more things change, the more they remain the same. Of course, much could happen in the hotel sector over the next five to ten years, but we don't expect the essential ideals of hospitality to shift. In fact, they'll almost certainly grow in importance.
One thing is certain: in the future, generic or impersonal hotel companies will struggle to survive. Your hotel should have a distinct identity that appeals to both current and potential guests. It's an essential component for travelers looking for a one-of-a-kind travel experience. Obviously, your workers and the property itself must express this identity. This guide is for you whether you want to open your own hotel, manage one now, or are simply fascinated by the tourism industry because it is one of the largest and most influential on the planet.
Why understanding Hotel Industry Trends is important?
What are the most recent hotel sector developments? The following are ten broad themes that we've divided the list into: Alternative Accommodations, Technology, Traveler Preferences, Smart Rooms, Going Green, Changing Workforce, Hotel management, hotel design, globalisation and changing demographics are the terms that come to mind when thinking about the hotel industry. While we may not yet have self-making beds or self-cleaning toilets, technology and creativity are ushering in new and exciting changes for hoteliers and their visitors.
Aside from cutting-edge hotel technology, we're seeing shifts in the workforce and work culture, changing visitor tastes, and a renewed focus on environmental stewardship. Apart from that, your brand should be reflected in every hotel room and human connection. To support your message, you can make a variety of home design and decoration statements. Your internet presence should reflect this personality.
Here is a list of some of the most regularly mentioned hotel industry trends that are becoming more widely used around the world.
Smart Rooms
Not only is the Internet of Things (IoT) making its way into homes, but it's also making its way into hotel rooms. The necessary hotel facilities in a guestroom are becoming increasingly digital, from access to streaming services to a room key on your smartphone. Guests expect concierge services and temperature control at the touch of a button (or a finger), and voice-activated controls are becoming more sophisticated than simply asking Alexa to play your favorite music. These trends may appear futuristic now, but visitors will anticipate them in a few years. Many of these developments only necessitate minor alterations to a modern guestroom, so a forward-thinking hotelier may take advantage of them.
Guests can bring their own movies or shows in their baggage with portable streaming devices like an Amazon Fire Stick, but they can only watch them if the hotel room TV has a USB port. Hotels can also use Enseo, a software that allows visitors to log in to their favorite streaming accounts before being immediately logged out when they check out.
Cords are a thing of the past when it comes to charging your devices. When a gadget, such as a smartphone or headphones, is put on a charging "mat," power is transferred from the mat to the device. To provide wireless charging in guestrooms, hotels can use a platform like Chargifi.
Smart controls: Digital temperature, light, and power controls, such as a Nest, that can be modified and programmed from a smartphone or other device with the touch of a finger. Guests want to see restaurant hours, room service menus, spa services, and local suggestions on an in-room tablet that can also play music, manage the room's lights and temperature, and make specific requests, rather than the typical binder carrying information about hotel services. Crestron, INTELITY, SuitePad, and Crave are some of the most popular brands.
Many guests prefer Netflix over cable, and a Smart TV – either with an integrated internet connection or as an add-on like Apple TV or Roku – allows viewers to choose their favorite streaming service from a catalog of apps.
Going Green
The importance of environmental sustainability isn't new, but the extent to which guests demand (and prefer) environmentally friendly products and services are. Simply proposing that visitors reuse towels for an extra day isn't enough; today's traveller wants to stay at hotels that have green practices interwoven into every area of their operations. Physical alterations to hotel structures, such as the addition of solar panels, are one example.
Nowadays hotel industry trend includes LED lights. The global LEED accreditation, which stands for Leadership in Energy and Environmental Design, assesses a building's environmental friendliness. The evaluation covers subjects such as water efficiency and indoor environmental quality, and the building can be classified as Certified, Gold, Silver, or Platinum.
Hotels can use solar power in one of two ways: they can generate it themselves or buy it from their electrical provider. The Hampton Inn Bakersfield took advantage of a 30% federal tax credit while cutting its energy expenditures by 35-45 percent. Going green has undoubtedly been one of the hottest hotel industry trends for 2021 and beyond.
Changing Workforce
While an employee's activities are changing in an increasingly digital world, the workforce is evolving as well. These shifts are visible not only in demography, as a result of the rise of Generation Z and a more global workforce, but also in an increasing emphasis on safety, unionization, "gig" work, and HR technology. In order to survive, hoteliers must be aware of these shifts in the workforce. With communication tools that can connect teams and improve efficiency, technology allows for a worldwide workforce. However, hotels may experience difficulties attracting and maintaining personnel if economic and political circumstances hinder immigration or drive some people to relocate.
Besides Labour management systems, which include features such as scheduling, resource allocation, and time-off requests, are an essential addition to every hotel department with workforce needs. Hotel Effectiveness is a prominent participant in this market, assisting hotel owners in increasing profitability through better labor management.
Alternative Accommodation
Travelers today have a wide range of lodging options, including vacation rentals, hostels, serviced apartments, treehouses, and even underwater hotels, in addition to standard hotels. As individuals travel more frequently and for longer periods of time, and as platforms such as Airbnb allow any lodging provider to access a huge audience online, the characteristics of accommodations are changing. In the not-too-distant future, "alternative accommodations" will no longer be considered "alternative", but rather "mainstream".
A co-living space, such as the Roam brand, is a community designed specifically for its inhabitants to share living spaces, and sometimes workspaces, with a common attitude or goal. It is a community designed specifically for its inhabitants to share living spaces, and sometimes workspaces, with a common attitude or goal. Entrepreneurs and remote workers are flocking to coworking spaces like WeWork and Spaces to find not only fast WiFi and desk space, but also community and networking possibilities as remote work grows more widespread.
As tourists demand more local experiences, emerging hotel brands like Life House are eschewing cookie-cutter properties in favor of incorporating the local area's flavor into the decor, food and beverage, and personality of each hotel.
Technology
Hotel technology has been advancing at a breakneck pace; previously prohibitively expensive technologies such as Artificial Intelligence (AI) and digital room keys are now more affordable than ever, and advances in payment systems and app capabilities provide hoteliers and guests with exciting new options. Hotels may now provide attractive upsell alternatives like room upgrades, transportation, F&B amenities, tours, and other add-ons during or after the booking process, thanks to new technologies.
Many revenue management systems already use pricing algorithms supported by Artificial Intelligence, which determines the optimal prices by analyzing a slew of historical, forecast, and market data, and AI is likely to bring pricing optimization to restaurants, spas, and other outlets too.  Because guests are hesitant to download a hotel app that they will only use once, hotels may save money on hardware investments while increasing visitor engagement with an "app" that does not require a download. Guests can access information via their smartphone's web browser by scanning QR codes plastered around the resort or in guestrooms with systems.
Travel Preference
What does a twenty-first-century traveler desire? The question appears straightforward, yet the answer is anything but. Whether it's through wellness, outdoor activities, gastronomy, or a specific interest like sports or music, travelers are looking for new experiences. They might learn about a place or travel brand via social media rather than traditional marketing methods if they're traveling solo, with a group, or on business. Today's visitor is adventurous, preferring offbeat motels or glamping to regular hotels and even exploring developing places before they become well-known. Hoteliers can ensure that their hotels remain relevant to today's tourist preferences by staying on top of changing traveler preferences.
Hotel Business
2021 has been anything but ordinary for the hotel industry. While there is a proliferation of hotel brands, there is also a focus on distinctiveness, whether it's through the inclusion of cocktail kits as a guestroom amenity or the physical integration of a hotel with a mall, gym, or apartment building. With trendy new brands like the Standard and the NoMad soaring in popularity, we're seeing more investment in the luxury segment.
Modern luxury brands place an emphasis on design, gastronomy, and spa for the next generation of discriminating tourists, leaving stuffy lobbies and arrogant attitudes in the dust.
Hotels are putting a new spin on mixology to provide unique (and Instagram-worthy) local character, whether by placing cocktail-making kits in guestrooms or investing in a cocktail program at the lobby bar. Hotel visitors are likely to find kits like W&P Design's Old Fashioned Kit in their rooms (also available in Moscow Mule for Vodka lovers).
When space is limited, new construction or renovations frequently combine multiple types of facilities, such as ground-floor retail, a few stories of hotel rooms, and flats on the upper floors.
Hotel Design
What would a futuristic hotel look like? According to these tendencies, there will be far less "big box" and far more "out of the box." Hotel design trends emphasize art, community, and individuality. Guests want a design that reflects the destination's personality, whether it's through local art or architecture. Uniqueness is driven by the space itself in certain hotels, with imaginative lobby ideas or public areas that highlight nature. Guests appreciate décor that reflects the distinctive character of the destination, incorporating local artists or cultural themes, possibly influenced by Airbnb's local focus.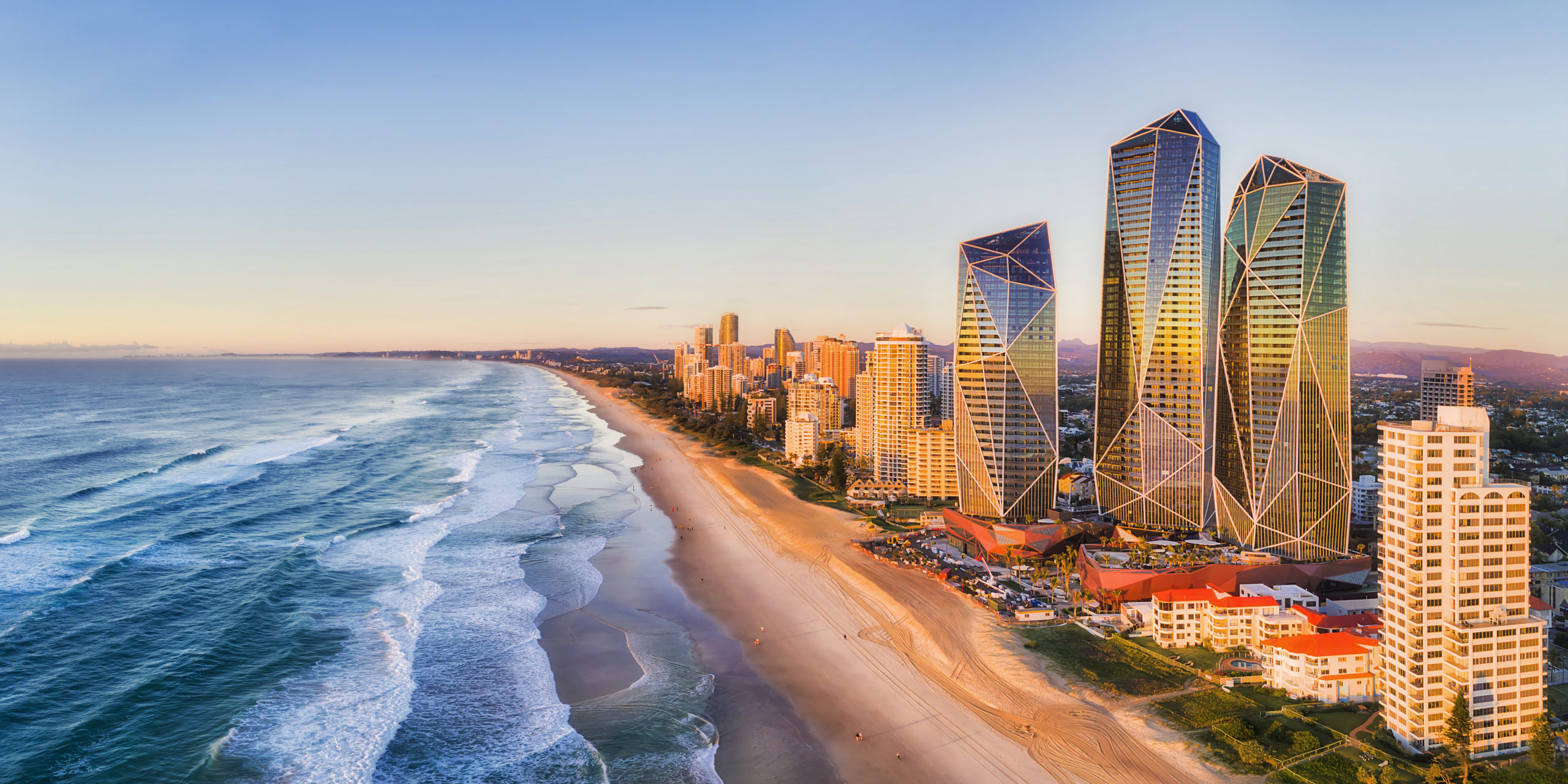 Globalisation
It's only natural that globalisation would have an impact on the hotel industry in a world where commercial and economic ties are so intertwined. As globalisation raises worldwide incomes, more people can afford to travel, which presents hotels with both benefits and challenges in serving new tourists from various locations.
Increased income inequality, which has accompanied the rise of the middle class, has widened the gap between the top earners and the remainder. High-end hotels must always come up with fresh and innovative offers to impress their visitors, as luxury travelers continue to have a hunger for over-the-top experiences.
Changing Demographic
The growing middle class in countries like China and India means that more people have more money for travel, so hotels should prepare to welcome these travelers with tailored content and customer service, and various cultural resources they expect to have at hand. 
We're prepared to play a successful role in the future of travel with a firm awareness of these ten hotel industry trends. Technology, sustainability, and security will undoubtedly play a larger part.
Hospitality peers, we're here to help you.
It's been undoubtedly one of the toughest years for the great people in our industry. But here we can see a brighter future ahead for all of us – one that is paired with great technology, better customer experiences, and more profitable hospitality industry.
We will work with you to grow your business.
H&L POS has been at the forefront of technology in the hospitality and food and beverage industry for over 30 years. We provide Point of Sale with extensive Back of House and a fully integrated suite of hospitality solutions.
As hospitality people at heart, H&L understands the critical requirements for each food and beverage operation. We have staff in every state of Australia providing direction and advice as you grow and as technology changes.